About this product
Steam distilled from the wood of the Atlas cedarwood tree, this soothing essential oil has a beautiful woody aroma which is great for balancing and toning your skin while having purifying and cleansing properties.
Size: 10ml
Latin Name: Cedrus Atlantica
Origin: Morocco
Extraction Method: Steam distilled
Colour: Pale yellow to brown yellow
Aroma: Sweet, woody, almost balsamic
Vegan: Yes
Organic: No
Discover the health benefits of Lavender here.
This product cannot be guaranteed free from traces of nuts or other allergens. Seek medical advice before use if you are pregnant or suffering from any medical conditions or allergies. Always conduct a patch test before using any new product.
Store in a cool dry place away from sunlight.
As our products are natural, the colour and odour may vary from batch to batch. We are continually improving our products and so on occasion the product you receive may differ slightly in appearance from images displayed on our website. But don't worry, it doesn't affect the quality or performance of your product – it's just down the natural and organic variations in our ingredients.
We describe and promote our products in good faith. The information given with regard to the beneficial properties of our products (including medicinal and beauty) depend on popular opinion. We do not express these thoughts as facts. The beneficial effects of our products may vary depending on the user.
Bath & Shower
The essential oil is inhaled through the aromatic steam, as well as being absorbed by the skin. For adults, add up to 5 drops in 2 tbsp bath oil, shower gel, or carrier oil. For children over 2 years old or adults with sensitive skin, reduce the amount to up to 2 drops per tbsp. Not suitable for children under two years old.
Inhalation
This technique helps to clear your head and nose. For adults, add 4-6 drops to a bowl of steaming water, place a towel over your head and breathe. Children over 2 years old, adults with sensitive skin and asthmatics should not inhale directly. Instead, place the bowl of hot water with added oils in the room nearby. Not suitable for children under two years old.
Massages
Relaxes your body and mind while helping soothe aching muscles. For adults, use up to 7 drops in 1 tbsp of base oil. For children over 2 years old or adults with sensitive skin, use up to 3 drops in 1 tbsp of base oil. Not suitable for children under two years old.


Diffusers & Burners
A natural air freshener, this technique creates a relaxing ambiance and mood. For adults, add 1-3 drops in a diffuser or burner. For children over 2 years old, add 1-3 drops in a diffuser. Not suitable for children under two years old.
Benefits of Cedarwood Essential Oil
1. Cedarwood Essential Oil has been shown to reduce inflammation in joints, tissues and muscles. It provides natural pain relief whether used internally or externally.
2. Relieves tension: Cedarwood is often used in aromatherapy thanks to its power to relieve tension and stress. Its active compounds include cedrol, which is a natural sedative, as well as having ability to stimulate serotonin production.


What is Cedarwood Essential Oil used for?
• Energise: Packed full of antioxidants, Cedarwood Oil is the ultimate ingredient to give dull, lacklustre skin the boost it needs. Repaired, strengthened and re-energised, your complexion will look rejuvenated.
• Along with other Essential Oils such as Mandarin Oil and Lavender Oil, Cedarwood Essential Oil works well to prevent premature ageing thanks to its concentrated source of antioxidants.
• Soothe: With its anti-inflammatory compounds, Cedarwood Oil can help soothe and calm irritated skin. In fact, Cedarwood Essential Oil is particularly renowned for its ability to help reduce eczema flare ups.
• Balance: There are various factors that can affect the health of our skin, often knocking it off balance. Cedarwood Essential Oil works to counteract this level out your epidermis' sebum production to help reduce breakouts, blemishes and even pigmentation.
UK Delivery:
Free UK delivery on all orders over £99 (or £3.95).
(Orders will arrive in 3-5 days and will be sent with Royal Mail).


International Delivery:
Please click here to view our international shipping table.
Deliveries are made in cooperation with Royal Mail and their international partners.
We reserve the right to deliver goods up to 28 days after date of order although we expect to process orders within 1-3 business days. Worldwide shipping is sent via Airmail.
Please note that it is the customer's responsibility to adhere to their local tax regulations; this includes import duty and VAT.
Order Process:
Once we have received your order we will send you an automated email with a unique reference number. We will send you a further email once we have posted your items and that payment has been taken from your card.
You should then receive your order within three to five working days (UK) unless otherwise notified.
Returns Process:
If you wish to return an item for an exchange or refund, Please see our Returns and Exchanges Policy for more details.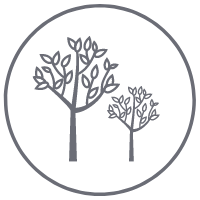 Cedar Wood Oil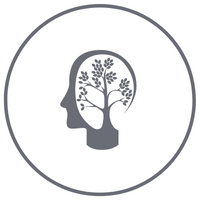 Helps To Relax & Unwind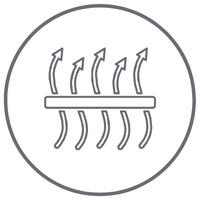 Helps To Release Tension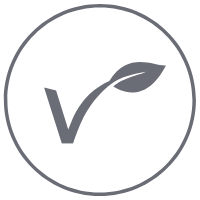 Vegan Friendly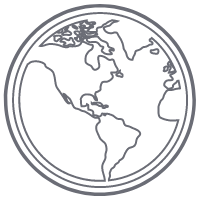 Made In The UK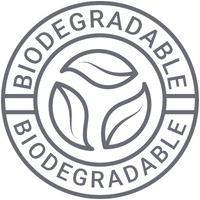 Biodegradable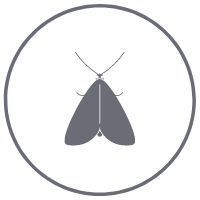 Helps Keep Moths At Bay
Reviews