About this product
A warm base of English lavender, vanilla and a touch of mint allows this beautiful candle to release a soft and calming aroma when lit. Burn this just before going to bed to help you relax.
Fresh eucalyptus is the top note of this fragrance encased with dry hay, rosemary and cedarwood. A warm base of English lavender, vanilla and a touch of mint gives this scent a soft and calming aroma. Burn this just before going to bed to help you wind down before going to sleep.
Made with pure soy wax and hand poured.
This product is vegan friendly, not tested on animals and free from parabens, SLS and SLES.
Packaging is recyclable and plastic-free.
Not suitable for Children.
170ml Glass Candle
35 Hour Burn Time
Hand Poured
Made In England
Soy wax burns very slowly, our votive candles burn for over 35 hours each, giving a beautiful, but not overwhelming, aroma to your room.
Soy wax candles do not "soot", so no black soot around the votive or spoiling any décor.
They are also suitable for asthma sufferers as they do not emit dangerous chemicals as the cheaper paraffin ones.
A thicker wick to ensure all the candle burns, if a small wick is used the candle will only burn in the middle which results in a lot of wax being wasted on the side of the votive.
Discover the health benefits of Lavender here.
Christmas Delivery Information:


Extended Returns:
We have extended our Returns Policy for the Christmas period (purchases made between the 30th November - 25th December 2021). If you are buying a gift, the recipient will have until the 14th January 2022 to return to us for an exchange or refund.


Christmas Shipping Dates 2021:


UK Delivery:
Standard Royal Mail: Tuesday 21st December 1pm
Next Day Royal Mail: 22nd December 1pm


International Delivery:
Standard EU: 3rd December
Standard Rest of World: 24th November
DHL Economy EU: 15th December
DHL Express Europe: 21st December
DHL Express Rest of World: 15th- 20th December
Please note these dates are subject to change and the most up to date information can be found on the checkout page when placing your order.


UK Delivery:
Free UK delivery on all orders over £80 (or £3.95).
(Orders will arrive in 3-5 days and will be sent with Royal Mail).


International Delivery:
Please click here to view our international shipping table.
Deliveries are made in cooperation with Royal Mail and their international partners.
We reserve the right to deliver goods up to 28 days after date of order although we expect to process orders within 1-3 business days. Worldwide shipping is sent via Airmail.
Please note that it is the customer's responsibility to adhere to their local tax regulations; this includes import duty and VAT.
Order Process:
Once we have received your order we will send you an automated email with a unique reference number. We will send you a further email once we have posted your items and that payment has been taken from your card.
You should then receive your order within three to five working days (UK) unless otherwise notified.
Returns Process:
If you wish to return an item for an exchange or refund, Please see our Returns and Exchanges Policy for more details.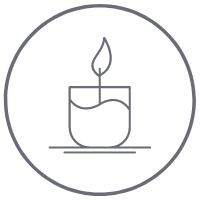 35 Hour Burning Time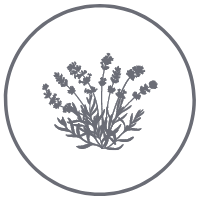 Lavender Scented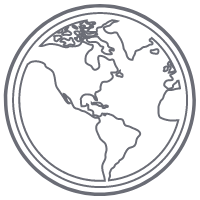 Hand Poured in the UK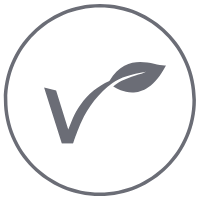 Vegan Friendly
Reviews